Rev. Austin Miles
MilesTones - Macy's-kinky boots and Santa

By
Rev. Austin Miles
December 2, 2013
NEW YORK, NEW YORK.(12/1/13)
So what does transvestites in kinky boots have to do with Thanksgiving and Macy's Department Store? Let's begin with the
history of progress
and work our way to last Thursday's Thanksgiving Day Parade: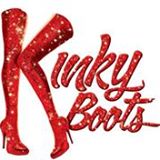 There was a time when distinction divided the holiday celebrations. As we have become
more progressive,
however, the three have now blended into one big mish-mash of events where Dracula, ghosts and monsters vie for space as Santa and Frosty the Snow Man try to crowd in while Tom Turkey became nearly unnoticeable in the Holiday traffic, which he may have actually preferred considering his role in Thanksgiving.
Pushed onto the sidelines, barely visible today, is the most solemn event of the year, where Americans spend the day giving thanks for our country, God's blessings, and our families. Church services are given on Thanksgiving Morning. Now, that holiday not only has been infringed upon but pushed to the side by bringing in, starting this year, major stores open on Thanksgiving Day for early bargain Christmas presents. The Thanksgiving celebration, a day for families and God, has been officially declared non important.
The Ghastly..er..Ghostly Spirit of Profiteering and Merchandising of Christmas present has manifested. This trumps church, family gatherings and worshiping God, since, after all,
this is progress.
There is now no separation of the holidays. In years past, the first of October ushered in the trappings of Halloween that would be the last day of the month. After that day, Thanksgiving Day images appeared, including Pilgrims, Native American, husks of corn and life size cut-outs of Tom Turkey.
THEN, right after Thanksgiving, often beginning that very evening, the Christmas decorations and displays began to magically appear, or so it seemed, turning any space into a winter wonderland with gayly colored flickering lights.
Every holiday was separate and distinct from the other with each anticipated anxiously. But as the years went by, the distance between them were erased as everything hit at once. And those displays went up earlier and earlier. This year it all started on Labor Day..
There would be a
Thanksgiving Day Parade
which was also dubbed
"The Santa Claus Parade"
since that parade ushered in the Christmas season. It was high school bands marching in their uniforms, some floats and of course, Santa.
That parade has become an annual tradition of
Macy's in New York.
The marching bands began diminishing over the years as the three hour spectacle became a promotional hustle of Broadway plays with lip-synched musical numbers performed in the street in front of the Herald Square Macy's to entice the pubic to buy tickets.
This year, a featured Broadway production,
Kinky Boots,
based on sexually confused transgenders who own a boot factory for,
as announced by the male-female mastress of ceremonies, "
Ladies, Gentlemen and Those Undecided." The wildly colored kinky boots were thigh high with high heels, worn and danced in by males in female underwear including one chubby, bearded truck-driver tough guy type in the kinky boots, so that this appears to be normal to all. Other songs proclaimed delight in the joy of those who are different.
Remember,
this is "progressive"
(can't stay in one place y'know) and no doubt was very informative and instructive for the millions of kids watching the traditional Thanksgiving Day Parade that Macy's brings into every home living room. Can't stick to the ancient story of the First Christmas and the birth of Jesus. Hey that's outdated. Gotta get beyond that and
be more modern.
This is Macy's Thanksgiving message to all adults and especially children who might pump their fists into the air while watching the transgenders in their high heels and yell, "COOL!"
MilesTones
was filled with apprehension as Santa in his sleigh came into view. As it did, we hesitantly looked down at his boots. They were not kinky boots, but traditional Santa Boots.
EUREKA!
There still is some tradition in the Macy's Christmas Parade so don't let anyone tell you otherwise.
As for the holidays all being squeezed together which began this year on labor day, we can rejoice. At least this year we made it through the 4th of July. We'll drink an extra apple-cider to that.
***************
Photo Caption: Featured in Macy's Family Thanksgiving Day Parade

Photo Credit: Publicity Photo
© Rev. Austin Miles
---
The views expressed by RenewAmerica columnists are their own and do not necessarily reflect the position of RenewAmerica or its affiliates.
---