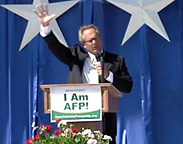 Jake Jacobs
Martin Luther King Jr. would be appalled by the Democratic National Committee false narrative about their history

By
Jake Jacobs
November 7, 2015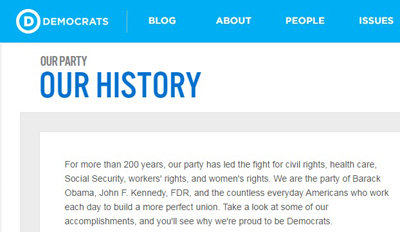 This is sadly hilarious....On the DNC's (Democratic National Committee) Website Rep. John Lewis (D) says this:
"I'm a Democrat Because when I was growing up in Alabama, black men and women weren't allowed to even register to vote. They almost gave up. I think about the next generation, and I don't want to give up. There's still work to be done. I want to stand with the party that fights for everyone."
John Lewis was living in Alabama in the 1960's when the DEMOCRATS would not allow him to Vote! & when DEMOCRAT Governor George Wallace was declaring, " I say Segregation now! Segregation tomorrow! Segregation forever!" Unbelievable, Lewis...blinded by his "Party Loyalty" ignores, denies and lies about the Party of Slavery, White Supremacy and Segregation: i.e.DEMOCRAT. FACT: It took MORE Republicans than Democrats in 1964 & 1965 to pass the Civil Rights Act & Voting Rights Act. John Lewis needs to go back to school and learn the historical FACTS of the Democrat Party that did not fight for everyone they fought for just the "White folk" for far too long. The Republicans Party was the Party that fought for everyone.
I know not all Democrats were racist but their overall historical track record leaves a lot to be desired and is full of lies and denial of their record.
The DNC Website has the audacity to say this on their website,"For more than 200 years, our party has led the fight for civil rights."
They INSULT Americans with their fabrications. THEY were the Party of Slavery, Jim Crow, KKK, Lynchings and Segregation! The DNC leaves out ALL their White Supremacist history from 1830-1960. Go to their there website and see their lack of full exposure on their ANTI-Civil Rights History.
The DNC's history writers are deplorable. Their website use to say, "Thomas Jefferson founded the Democrat Party in 1792." First of all Thomas Jefferson would have NEVER called himself a Democrat in 1792 as the term "Democrat" was a derisive and derogatory term, versus the term he loved to use, "Republican." Thomas Jefferson was NOT the founder of the Democrat Party. He was a co-founder of the pre-Lincoln "Republican Party," that advocated limited Federal government and State's Rights. When the DNC realized that their ridiculous claim, that Thomas Jefferson was the Founder of the Democrat Party and that it was not fooling the American people, they dropped that invocation from their history and narrative.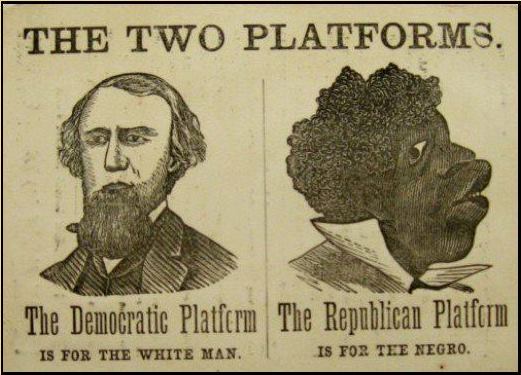 Now, if we could only get them to drop the false narrative that, "for more than 200 years our party led the fight for civil rights," then they will have come clean of the ugly anti-liberty and anti-civil rights advocacy they were for a large party of their history. But don't hold your breath.....
© Jake Jacobs
---
The views expressed by RenewAmerica columnists are their own and do not necessarily reflect the position of RenewAmerica or its affiliates.
---