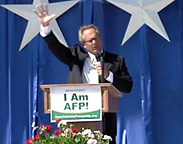 Jake Jacobs
FREEDOM Expo 2-12 & 13, 2016 in Tucson, Arizona with Dinesh D'Souza, Jake Jacobs and many others!

By
Jake Jacobs
January 24, 2016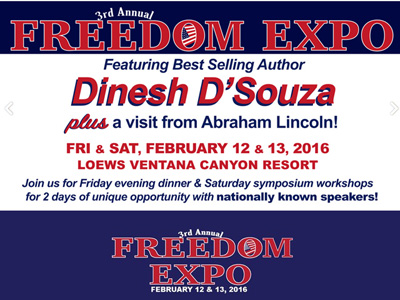 I'm going back to the 3rd annual FREEDOM EXPO in Tucson, Arizona. It was such an inspiration last year and seeing what the Freedom Expo Team has put together this year, I anticipate it will be The SUPER BOWL of Expo's across America.
I mean come on, Dinesa D'Souza, KrisAnne Hall, Joshua Charles, James T Harris, Nick Dranias, Nelson Miller (US Navy Seal-Ret) & even Abraham Lincoln shows up on his 207th Birthday! WOW! I honored to be a part of such a Glorious Freedom & Liberty loving event, full of Patriotic people who love America and see her as an Exceptional Nation, unlike the Left in the Land. Hope to see you there!
ps. I'll also be speaking in Phoenix, Arizona on 2/15/16-Presidents Day, place & time TBA......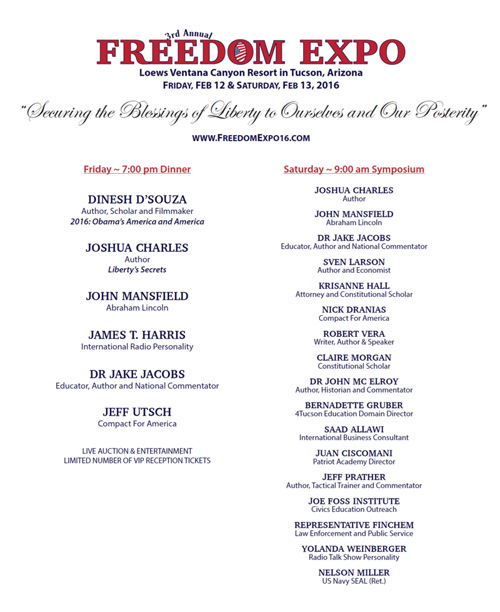 © Jake Jacobs
---
The views expressed by RenewAmerica columnists are their own and do not necessarily reflect the position of RenewAmerica or its affiliates.
---