Frank Maguire
Stealth progressivism

By
Frank Maguire
March 30, 2012
"Insurgents are like conquerors, they must go forward. The moment they are stopped, they have lost
." Duke of Wellington
"The world can now seize the opportunity
(the Persian Gulf crisis)
to fulfill the long-held promise of a New World Order, where diverse nations are drawn together in common cause to achieve the universal aspirations of mankind."
George Bush inaugural address
"Principled conservatives at the national, state, and local levels, as well as Tea Party activists, are ignoring the calls by GOP politicians to forget your principles and support the moderate Romney."
Richard A. Viguerie, 3/27/2012
Matthew 5:37:
"But let your communication be, Yea, yea; Nay, nay: for whatsoever is more than these cometh of evil."
King James Bible
"The heart of Lewis' argument throughout his volume is the necessity of absolute truth and how the absence of belief in absolute truth in society inevitably leads to
The Abolition of Man."
Men Without Chests: C. S. Lewis on the Abolition of Man
, by Joseph Gould, March 7, 2010
http://standingonshoulders.net/2010/03/07/men-without-chests-c-s-lewis-on-the-abolition-of-man/
******************************************************************************
What does one do when one becomes disgusted with the logomachy and diatribal argle-bargle (Scot's idiom for "to dicker") that today passes for political "honesty?" What I do is spend time commiserating with the increasing number of citizens who see bondage in their future, and their demotion to the status of "subjects."
What I write here is not frivolous nor fantastic. Believe me, it's studied and reasoned. You might disagree, even snicker, and that's fine. You're entitled, in America! Still!
Barack Obama! Mitt Romney! Rick Santorum! Pick out the "progressives," and pick out the principled Conservative(s).
The premise I offer is that Barack Obama and Mitt Romney are much closer in ideology than Mitt Romney and Rick Santorum.
Most of you know of Mitt's "Etch-a-Sketch" campaign tactic. Then there's his "Gay Rights" position: his bit of
Tea Room
rhetoric expressed to a reporter for the Bay Windows, an "LGBT-focused publication" in Massachusetts — historically called the Bay State, now called, facetiously, "The Gay State."
In answer to the reporter's question
"Why should the gay community support you when Ted Kennedy has been a strong supporter of civil rights and the gay community
?" Romney gave the Progressivist answer, very much like Barack Obama's recent comment he made in South Korea to the outgoing Russian President Dmitri Medvedev. Our president confided in Medvedev that with elections coming up, he had to delay giving his position on space defense until
"after my election
." Obama said,
"This is my last election. After my election I have more flexibility."
Medvedev replied,
"I understand. I understand your message about space.... I will transmit this information to Vladimir (Putin, that is) and I stand with you
."
Meanwhile back to the progressivist Mitt.
Mitt's Obamaish promise to the Gays was essentially, "I stand with you." He relayed to the LGBT community that he and Kennedy are much alike — but "partially" different.
Then came Mitt's salient comments that are relevant to "Stealth Progress."
"There's something to be said for having a Republican who supports civil rights in this...broader context. When Ted Kennedy speaks on gay rights, he's seen as an extremist
(ed. By whom?).
When Mitt Romney speaks on gay rights, he's seen as a centrist and a moderate
(ed. Again, by whom?)....
When Ted says it, its extreme, when I say it, it's mainstream."
Then comes Romney's
coup d'oeil
— his overall view.
"I think the gay community needs more support from the Republican Party, and I would be a voice in the Republican Party to foster anti-discrimination efforts."
So, what Mitt is saying, in essence, is "This is my first election, so you have to be patient until we can accomplish my election. The
fait accompli
!"
My theory on what is the very best strategy that will serve the growth of Progressivism. It requires some speculation from me, and you. I hope that you will speculate.
Suppose Obama is re-elected, but the Republicans capture the House and Senate. What "progress" can a re-elected Obama accomplish? It depends, of course, on what breed of Republicans is elected
O.K! Suppose Romney, the "non-extremist, moderate Republican" is elected? As a Republican, Romney can realistically expect considerable support from the Republicans and a tactically-limited opposition from the Progressive Democrats. Why?
Romney will be a place-holder — what the Brit's call a "traffic-calming" construction...what we call a "speed-bump" that allows a safely-controlled forward motion — who will not work to undo the work done by Progressives. Romney will be the Republican-moderate Stealth Progressive. After his tenure, the Progressives will have accomplished the most beneficial of situations.
The Progressives will have gained a seeming bi-partisan alliance between Republicans and the Democrat Progressives. The ''archaic conservative,'' Constitutional Republican Party will, for all intents and purposes, no longer exist as a political threat to "progress."
Much confusion and disarray amongst Republicans today has been cultivated by the seemingly genial-to-Romney position of the media — always accommodating to the Left — and amongst some savvy Democrat Progressives. Consider, here, the Great Nihilistic Revolution, known as "French," that is still revered by the communist progressives. Tage Lindbom, in his classic
The Myth of Democracy
instructs us that the
"maxim of the French Revolution is 'pas d'ennemie a gauche' — no enemies on the Left."
Lindbom writes of that which is very often the reality of how conservatives — persons in defense of the traditions they feel are necessary for the conservation of liberty —
"feel the threat of exclusion if they cling to their fathers' creeds
." Or as Alexis de Toqueville presented it,
"Fearing isolation more than error, they join the crowd."
It is my premise that If Obama is defeated by Romney, the Democrat Progressives will simply use the Romney years to shape-out their future plans, which they will affect once they are back in power. This Marxist-Leninist, Alinskyite strategy is akin to the Vietcong's intermittent "time-out for table-talks" cease fires, made to look like legitimate attempts to end the war, that were, in actuality, hiatuses during which the V.C. reorganized and rebuilt their forces.
Before I close, I want to take you back, because it is pertinent, to 1994, the year when the "Contract with America" Republicans, under the field-command of firebrand Newt Gingrich, promised to rid the nation of the corruption that plagued our republic.
In the foreword of Dr. Tom Coburn's 2003 book
Breach of Trust: How Washington turns Ousiders into Insiders
, Robert Novak prepares the readers for Oklahoma congressman Coburn's rude awakening when he experienced what was the normal business-as-usual in American politics. Novak wrote,
"(Coburn was one of the) big and boisterous Republican class of 1994 that won the Party control of the House of Representatives for the first time in 40 years.... Most had campaigned on what was then the very popular issue of term-limits
."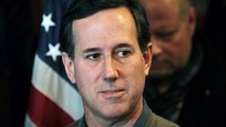 Coburn, in his chapter
"The Culture in Washington
," wrote, "In 1944, the strength of forces that formed the culture in Washington — the seduction of power, the powerful inertia toward increasing spending, and the nexus between lobbyists, members, and staff — made it easier for members to join the system that to fight it.
"If anything could combat these forces and turn the tide I believed, and still believe, it was (is) principled leadership. Too often career politicians do not have the courage to...say No! to demanding special interests and narrow segments of constituents who do not at all reflect the best interests of the country. Fighting the status quo requires not only guts but also hard work and determination, qualities that rapidly dissipate...as the years after 1994 would reveal."
The rhetoric leading to the 1994 elections was hot, the determination was inspiring and hopeful, but something went seriously awry. It turned out to be mostly to be, like Macbeth's soliloquy, mostly
"sound and fury signifying nothing"
of substance, and, ironically, giving the Progressive Democrats a hammer to use against the Republicans from then to future
"tomorrow, tomorrow, and tomorrow"
unless those Republicans who gain office in the upcoming 2012 elections annihilate, once and for all, the humiliating onus that they are, like Macbeth's
"brief candles
," poor players who strut and fret their hour upon the stage, and, then, to not be listened to any more .
My
denouement
: Rick Santorum is a man of principle, and will be a courageous leader. He is a man of character — not at all a tale-telling, protean sophomore, full of sound and fury, signifying nothing but more of the same unprincipled vacillating and dissembling.
© Frank Maguire
---
The views expressed by RenewAmerica columnists are their own and do not necessarily reflect the position of RenewAmerica or its affiliates.
---