Frank Maguire
"Oooops! You didn't say 'may I.'"

By
Frank Maguire
June 24, 2012
The jury decided that Sandusky is guilty. We have a jury system, Sandusky had a lengthy trial (
not entirely fair, given the Nancy Graces who act as the Transcendently Supreme Superior Court
), and the odds are that he is guilty as judged.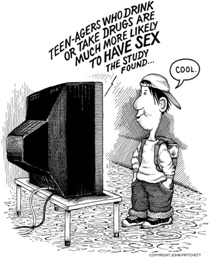 But, of what? I am not being cynical. The answer to this is complex. Very complex! There are, you know, inconsistent standards applied to different people in different places. Justice, it would seem, is not entirely blindfolded, and might even be peeking?
America is really sick. We have our government proposing to name a military vessel after Harvey Milk, who bragged about his being an
epheboast
— one who likes to
"make love with"
adolescents. Harvey Milk was also a defender and political (San Francisco) protector/accessory of Jim Jones, the lunatic cultist who slaughtered hundreds of his "church" in Guiana.
We have an accepted organization of pedophiles that engages in political activism, as one of the Gay and Lesbian groups, lobbying to reduce the age of consent so that adult males can
"love"
children. This group is
NAMBLA — the North American Man/Boy Love Association
. NAMBLA's motto is
"Sex after 8 (years of age) is too late."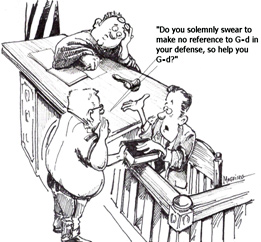 Where is the fuss? They've just made a movie that praises Harvey Milk, making him a martyr of the homosexual "church." NAMBLA walks our streets like normal human beings who are not a threat to children. They, with the ACLU, many Library Associations, and many politicians protect pornography, including child-pornography, as a First Amendment issue. Hmmm! "God" is out,
"porn"
is in.
So, what makes the difference? We've been told that Sandusky didn't get explicit (written?) permission to fondle and get touchy-cuddly. He hadn't obtained, so the court was told,
"consent
."
This, in today's U. S. of A. adds up to
"Having same-sex relations with a juvenile/ adolescent is not in and of itself immoral — wrong."
It will be perfectly all right once the laws are changed, democratically, and the age of consent is reduced to...(Pick any age that turns you on[?]). That's called evolutionary progressive-change. Mankind getting better and smarter! Lawyers will perfect a felony/tort free Consent Contract. Probably call it the Contact Contract!
We are a very morally "sick" nation. Will the Sandusky conviction help shake us into attention? My guess? NO! In fact, what we can expect to see start right-up is a defense of Sandusky, and others like him, who have to live in such a puritanical nation of religious nuts who refuse to allow children to learn about
"loving"
sex, being guided by
"loving"
adults.
Yep! Pay attention! This is what we can expect.
© Frank Maguire
---
The views expressed by RenewAmerica columnists are their own and do not necessarily reflect the position of RenewAmerica or its affiliates.
---