Frank Maguire
The cryptic Mt. Lemmon Rd operation at Oracle, Arizona

By
Frank Maguire
July 24, 2014
"Willful ignorance is not the way to make immigration decisions or any other decisions. Yet the Obama administration is keeping secret even where they are dumping illegal immigrants by the thousands, in communities far from the border states.

Looking before we leap is not racism – except in the sense that anything the Obama administration doesn't like is subject to being called racist.

Americans who gather to protest the high-handed way this administration has sneaked illegal immigrants into their communities can expect the race card to be played against them. The time is long overdue to stop being intimidated by such cheap – and dangerous – political tactics."
"Bordering on Madness"
Thomas Sowell
Jul 22, 2014
"1. Propagandist must have access to intelligence. 2. Propaganda must be planned and executed by only one authority; 2a. It must issue all the propaganda directives; 2b. It must explain propaganda to important officials and maintain their morale; 2c. It must oversee other agencies' activities which have propaganda consequences." Josef Goebbels' NAZI Party Minister of Propaganda and National Enlightenment
Principles of Propaganda
.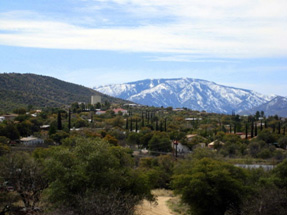 On Saturday July 19th, my wife Helen and I traveled to Oracle (population 3686; altitude 4524') to observe the arrivals of the buses and vans that would be transporting the "alien children" from Central American countries who had, with direct assistance from the Mexican government, been allowed by our federal government to cross our borders and enter the U.S.
We planned to go, and Helen researched the location of the buses' arrival and the "Academy" where the "children" would be sequestered before being distributed to every state in the U.S. except, I believe, Vermont. Helen and I are very familiar with the small city of Oracle. Friends of her family lived there. Oracle is 67 miles from our home in Arizona City.
After reminding myself of the rugged terrain of Mt. Lemmon road I decided it might not be possible, because of health limitations, to reach either the Peppersauce Campground where the government-registered buses would dispatch the illegals or the
Sycamore Canyon Academy
(
http://www.zoominfo.com/p/Ike-Shipman/1310342512
) that will temporarily hold them. Years ago, I had written about the Mt. Lemmon conflagration that destroyed an entire development of expensive homes.
"The Aspen Fire burned from June 17, 2003 for about a month on Mount Lemmon, part of the Santa Catalina Mountains located in the Coronado National Forest north of Tucson, Arizona, and in the surrounding area. It burned 84,750 acres (343.0 km2) (132.4 sq mi) of land, and destroyed 340 homes and businesses of the town of Summerhaven.

"Damages to electric lines, phone lines, water facilities, streets and sewers totaled $4.1 million. Firefighting cost was about $17 million, and the Forest Service is spending $2.7 million to prevent soil loss.

"In 2002, the year before the fire started, Congress had been requested to allocate about $2,000,000 to cover the implementation of fire prevention measures in the Coronado National Forest. However, that allocation was reduced to about $150,000 in the Congressional budget process."

"I had walked a long distance along the unpaved road and encountered a blockade that forbade going further. I did venture a short distance beyond the blockage until I could actually see the flames, mere yards ahead. I retreated back to my car and left the area.

The residents of these homes had importuned the government to cut-back and to do a controlled burn-off of hazardous undergrowth. Their pleas were denied, thus their village residences and businesses were totally reduced to ashes. Miraculously, no lives were lost."

Though we would not venture into the primitive terrain of Mt. Lemmon, on Saturday, the 19th, Helen and I did drive to the Mt. Lemmon Rd. site where Tucson Channel 3 and Fox News Channel 13 had placed their vehicles awaiting the arrival of the buses.
I spoke with the Fox reporter and asked him what was actually occurring. He told us that the media had been kept in the dark. He said that he had been parked at the scene for a full week having been informed and re-informed that the government registered "buses" would arrive soon.
He added that the media could not gain any access to the authorities who are managing and directing the events.
Also, he said that all that had occurred during the week was the intermittent gathering of small groups of opponents and proponents, adding that the opponents had look-outs in the hills who would alert their people when the buses were actually sighted. He assumed that this would activate the opposition group and that those whose goal was to block the buses would appear. He speculated that the proponents had their own network.
I asked him who the authorities are in control of the situation. He said he had no idea since no one would respond to their questions, and that my guess was as good as his.
I said that my "guess" is based on an article by Todd Starnes: "Medical Staff Warned 'Keep Your Mouths Shut about Illegal Immigrants or Face Arrest.'"
Starnes wrote (July 2, 2014), "A government contracted security force threatened to arrest doctors and nurses if they divulged any information about the contagion threat at a refugee camp housing illegal alien children at Lackland Air Force Base in San Antonio, Texas."Starnes' sources at Lackland said "workers were guarded by a security force from the BCFS."
BCFS Health and Human Services plans to fill up to 250 positions for its emergency management division during a job fair that ends Monday.

On Friday, April 4, the locally based nonprofit group will hold interviews from 1 to 4 p.m. at Workforce Solutions Alamo, 6723 S. Flores St.

BCFS welcomes applicants for its case manager jobs, which offer a $30 hourly wage and require prior case management experience and Spanish-bilingual proficiency in both reading and writing. A Bachelor's degree is preferred. Based in San Antonio, BCFS has offices across the nation and globe and in a news release said applicants may have the possibility of future deployment anywhere in the United States.

Join a team of reservists with per diem contract positions. Have the flexibility to deploy for a designated amount of time, for 14-day shifts (6 days on, 1 day off): Direct Care Staff $22.per hr.; Case Managers $30; LVNs $35; Clinicians $40; Paramedics $45; RNs $55.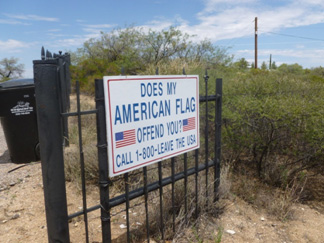 Starnes' sources say that security forces are referred to as "brown shirts." BCFS spokeswoman Krista Piferrer said that "brown shirts" only indicates that the
"incident management team personnel"
wear "tan shirts." Piferrer also said that "clinicians" are "supervised by a federal field specialist from
HHS Office of Refugee Resettlement
."
I responded with my guess that the authority is in Washington, D.C. because, seemingly, local authorities have been told nothing. Unless the authority is our own federal government, then it would have to be some international agency having been granted authority in the U.S. equivalent to our own federal government with hegemony over all State and local governments and agencies.
http://www.alipac.us/austin-based-company-given-huge-federal-grant-money-3221/
Not offering anything further he gestured that my guess was a reasonable one. I didn't press him, respecting his unwillingness to convey unconfirmed thus unreliable hearsay.
He expected that when the buses were actually seen arriving, the Sheriff's Department and the Department of Public Safety (State Police) officers would arrive to maintain order. The Pinal County Sheriff and the D.P.S. stations are proximate to the Mt. Lemmon Road site.
Pinal County Sheriff Paul Babeu directed pointed comments at Washington, D.C. Babeu said
"If you're going to send unaccompanied juveniles to another state in another jurisdiction, there's legitimate concern that other members of this community have about public safety and public health. Give us the information."

"We already have our hands full fighting the Drug Cartels and Human Smugglers. We don't need unaccompanied juveniles from Central America being flown into Arizona – compliments of President Obama," he added in a statement on the Pinal County Sheriff's Office Facebook page. "These children should be returned to their home country – not to Oracle, Arizona paid for by American taxpayers." The Sheriff also told both sides of the issue to "be civil, keep the roads clear, and abide by the law."
In his inaugural address (Jan. 20, 1981), Ronald Reagan celebrated the "original intentions of the Founders: small, limited, and accountable civil prerogatives."
"It is no coincidence that our present troubles parallel and are proportionate to the intervention and intrusion in our lives that result from unnecessary and excessive growth of government."
Emotional outbursts are to be expected given the intensely controversial issues involved, but
bellowing-up
emotional chaos hurts everyone.
Footnotes:
Greetings,
Thank you for contacting us. BCFS was founded 70 years ago by a group of Baptist community and business leaders in San Antonio. Throughout the decades we have maintained our affiliation with the Baptist General Convention of Texas and our Christ-centered approach to our work; though we are not part of a church. Several years ago, we legally changed our name to the acronym – BCFS – because we expanded well beyond serving just "children" and "families"... just like IBM and AT&T.
Best,
Krista Piferrer, MHA
Executive Vice President – External Affairs
BCFS Administrative & Foundation Office
1506 Bexar Crossing | San Antonio, Texas 78232
corporate website
www.BCFS.net
|
program website
www.DiscoverBCFS.net
Debbie's Blog Debbie Marini
Executive Director
What Is Normal?
What is normal? No matter the state of our relationships, our possessions, or our wellbeing – everything seems normal. And yet, every now and then, an unexpected teachable moment occurs and we gain someone else's perspective on our situation and we grow, realizing that our normal is not so normal after all. I wonder how many people live in an unhealthy state and have never experienced a teachable moment like this? Take, for example, the mother who is under daily stress trying to handle her children's behavior problems. Their normal day is strained by power struggles and a lack of trust and structure. Or the family whose everyday environment is one of clutter, disorganization and generally unsanitary living conditions – though unimaginable to many of us, they may view that lifestyle as the norm, never considering an alternative. Or how about the father working three jobs, missing out on family time yet still finding it hard to meet his household's material needs – though he and his family may hate their predicament, they may think that's just normal everyday life. And how many are living in a very blessed state, but haven't had the opportunity to share those blessings? For example, the family with an abundance of resources, who go to church and know about God's love and desire to relate to us – by not expanding their reach beyond their own social network, their normal life is heartbreakingly isolated. Let's say that each of these families hears about Baptist Family & Children's Services (
BFCS
) and each one acts on the opportunity to link with the Good Samaritan Network (GSN), the "family stabilization" arm of
BFCS
(ed.
not BCFS/ Baptist Child and Family Services
) which provides community-based services that lead families in crisis or distress to self-sufficiency and spiritual and physical well-being. What if the families in need and the families who are blessed are linked? The result? They are challenged to look at their normal lives differently and begin to make changes – to their relationships, toward their possessions, for their own wellbeing, and to consider the plans God has for them. In short, they would be challenged to grow! GSN (a) builds on strengths, (b) creates ongoing support for the family within the church and community, (c) educates both the family in crisis and those who work with them, and (d) ultimately enables those that are helped to help others. Imagine that. Just as God intended, our paths become unique, which makes the world a very special place – for the client, as well as the volunteer. So, what part of your normal is God calling you to change today? And who will God put in your life to help you make that change? Helping to build families out of love, faith and community, we are here to change normal for the better. Will you take on the challenge?
BFCS to Expand
You may have seen the recent article in Baptist Life, the newspaper of the Baptist Convention of Maryland / Delaware, regarding the
BFCS
Trustees' request for a "change in status as an Agency of BCM/D to an independent, faith-based nonprofit with its own 501(c)(3) status." As we expand beyond denominational lines, it is important for our donors, volunteers, service providers, and other stakeholders to know that this transition would provide a context in which our agency, local churches, and ecumenical associations engage cooperatively in addressing the challenges of today's family. And while all organizations change incrementally over time – adapting to the environment in which they operate – much of our work would remain the same. The focus would remain: family stability with continued services offered through the Good Samaritan Network including Safe Families for Children; and CHOSEN Treatment Foster Care. We would remain a Christian nonprofit organization, true to its founding principles. We would continue to honor our history as a Baptist entity with a defined Baptist heritage. The Board of Trustees would continue to be made up of a majority from Baptist churches and the Executive Director would continue to be a professing Christian with a strong faith commitment. BFCS would continue a commitment to and a strong working relationship with BCM/D and its member churches. So, "What would change?" Here are a few things that are anticipated to change: Nomination and election of
BFCS
trustees would cease to be a BCM/D function, but would be an internal process.
BFCS
would develop a more ecumenical approach to ministry by expanding services to and through evangelical churches. In order to apply for an independent 501(c)(3) nonprofit status, a change in name is required. Our new name would be: Building Families for Children (BFC)...serving out of love, faith & community. Please pray along with us that, as "we expand services and move forward under God's direction, the arms of Jesus will continue to touch lives and reach souls in distress."
EXCLUSIVE: HHS Bankrolled Catholic and Baptist Church from 2010 to 2013 to Prepare for Obama's 2014 Invasion!
Zoom In
By
Eric Odom
A month or two ago news broke that Obama's HHS was calling for private contractors to help transport illegal aliens throughout the interior United States. What made this already big news even bigger is the fact that the original call for proposals came out in January, long before the bulk of the illegal alien surge began.
The breaking news you're about to read is ten times bigger, because the following proves the Obama administration was bankrolling America's churches back in 2010. And the tens of millions were flowing in to prepare for the invasion currently underway.
The following is a small taste of what's out there in grant records. This is just the tip of the iceberg, folks.
Between Dec 2010 and Nov 2013, the Catholic Charities Diocese of Galveston received $15,549,078 in federal grants from Health & Human Services for "Unaccompanied Alien Children Project" with a program description of "Refugee and Entry Assistance."

Last year, the Catholic Charities Diocese of Fort Worth received $350,000 from Department of Homeland Security for "citizenship and education training" with a program description of "citizenship and immigration services."

Between September 2010 and September 2013, the Catholic Charities of Dallas received $823,658 from the Department of Homeland Security for "Citizenship Education Training" for "refugee and entrant assistance."

From Dec 2012 to January 2014, Baptist Child & Family Services (
this might be an error and should be BFCS ed
.) received $62,111,126 in federal grants from Health & Human Services for "Unaccompanied Alien Children Program."
© Frank Maguire
---
The views expressed by RenewAmerica columnists are their own and do not necessarily reflect the position of RenewAmerica or its affiliates.
---