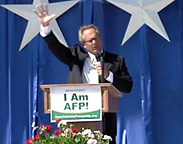 Jake Jacobs
Full court press and then some my fellow PATRIOTS!!!

By
Jake Jacobs
November 2, 2012
While we are hearing great news that Romney & Ryan are gaining momentum in the polls and passing Obama in most, DO NOT STOP your work just yet!!! PRESS on! Walk on! Talk on! Knock on! Write on! Speak on, until 11/6 at 8pm and then find your fellow Patriots, Tea Partiers, Republicans, Conservatives, and lovers of our Constitution and Republic under God to hopefully celebrate with.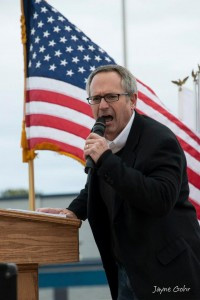 Try to influence at least one more person to Vote for Romney-Ryan in the next few days. Remember Bush won in 2000 by only
537 votes
. YES, every VOTE counts!
Take nothing for granted
.
& remember this too:
If we are victorious and FIRE Fabian Socialist Barack Obama on November 6th, 2012 we may have won
"The Battle of Election 2012
......
.....BUT we will have a long, drawn out WAR vs. the mean spirited Media Elites, University Professors, Hollywood Looney's, and Union's like the AFL-CIO, Teamsters, NEA, AFT, ACLU et.al. & last but most insidious will be the entrenched
Progressives, Socialist Democrats and Marxists
in Congress, in our Courts and permeated throughout the Washington D.C. Leviathan bureaucracy!!!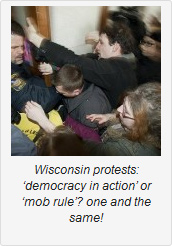 They will get uglier, nastier and more
mob like
as they will ignore due process and our Constitution in their attempt to continue their
"Cultural and Political WAR to destroy our Republic under God."
Never underestimate the enemies within. They are
entrenched and burrowed deep within the fabric of our Soceity
and they will not leave without a fierce ferocious fight!!!

May we turn not only back to our limited government, Constitutional republican roots but to the GOD in whom we trust! Godspeed this week!

Now go and lets win one for the Gipper!
© Jake Jacobs
---
The views expressed by RenewAmerica columnists are their own and do not necessarily reflect the position of RenewAmerica or its affiliates.
---